Urgent Care When You Need It
Timely care is essential when it comes to your eyes. If you or your child are experiencing red, swollen, sore eyes with discharge, it may be a case of conjunctivitis (pink eye) which is highly contagious and requires urgent care from an optometrist.
Similarly, any time you experience an eye injury, whether it's a blow to the face during a hockey game, a scratch to the eye during home renos, or a chemical splash at work, please seek immediate care.
Any sudden change in your vision, including new floaters, flashes of light, or loss of vision, should be treated as an emergency.
Call us and we will do our best to book you a same-day appointment. If you're experiencing bleeding or severe pain, or if we are closed, please head to your nearest emergency room.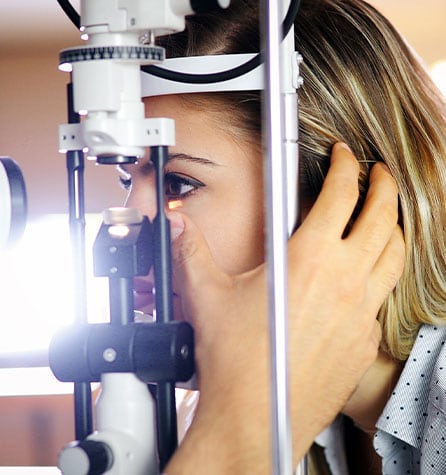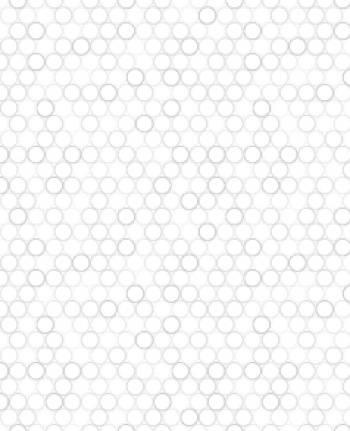 What Is Pink Eye?
Pink eye, or conjunctivitis, refers to an eye condition that causes the tissue on the surface of your eye and your eyelid to become inflamed. Pink eye is most commonly caused by viruses, including COVID-19, but it can also be caused by bacteria, allergens, or chemicals.
Symptoms typically include:
A pink or reddish tint to the eye
Green, yellow, or white discharge
An itchy feeling
What to Do About Pink Eye
Even if you've been through a case of pink eye before, it's important to see your optometrist to identify the cause of the infection and to rule out serious complications.
In an appointment, our optometrists can diagnose the likely cause of your suspected pink eye and provide you with an appropriate treatment plan. Only bacterial pink eye can be treated with antibiotics. In cases caused by other sources, your optometrist can recommend ways to soothe the discomfort during recovery, such as artificial tears, compresses, or steroid eye drops.
Stop the Spread of Pink Eye
Pink eye caused by a virus or bacteria is extremely contagious—an infected person can infect others or even re-infect themselves.
Here are some tips to stop the spread:
Kids should stay home if they have a fever or can't avoid close contact.
Don't share pillowcases or washcloths and thoroughly wash them.
Throw out makeup used during or just before infection.
Wash your hands frequently with soap and water.
What to Do When You Have an Eye Injury
It's not possible to know the extent of an eye injury without being seen by your optometrist. When we have the opportunity to examine your eyes and test your visual system, we can make a fulsome treatment plan that considers your long-term vision.
Please give us a call any time you experience an eye injury or changes to your vision.
Common Eye Injuries
A staggering 90% of eye injuries can be prevented by wearing the proper protective eyewear. We don't want you to become a statistic. We advise donning protective eyewear while playing sports, doing home renos, using chemicals (including household cleaning products), or doing yard work.
Some of the eye injuries we see most commonly include:
Corneal Abrasion: Scratches caused by debris, fingernails, contact lenses, or other objects.
Black Eye: A blow to the area near the eye can cause bruising and swelling.
Chemical Irritation: Chemicals can cause burns that may lead to vision loss.
Here for You in an Emergency
Your eyes are precious and time is of the essence in an emergency or when you have an eye infection. We're here for you. When in doubt about the severity of an injury, we'd always rather have you come in just in case.
Come Visit Us
Our optometry clinic, located in Waterloo, welcomes patients from all surrounding areas, including Kitchener and Cambridge. We're across Erb Street from the Waterloo Rec Complex and the new Delta Hotel and Barrel Yards under construction.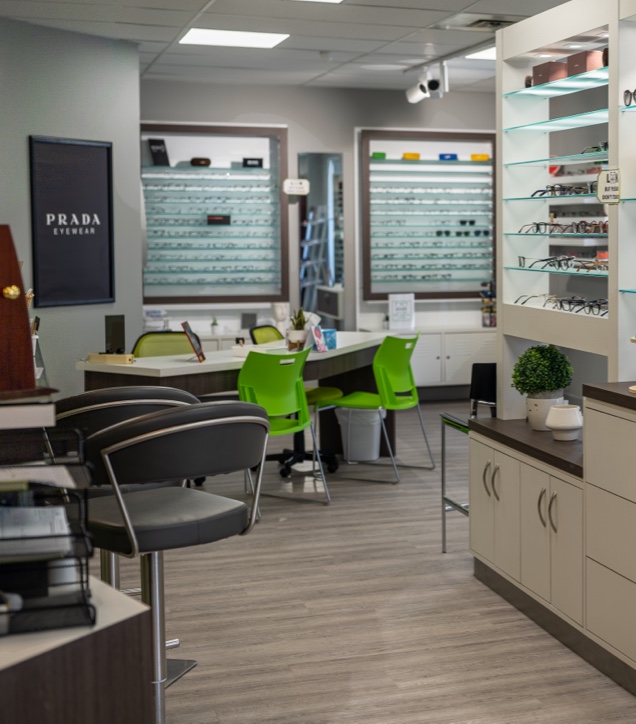 Our Address
107 Erb Street West

Waterloo

,

ON

N2L 1T4
Hours of Operation
Monday

:

8:15 AM

–

5:15 PM

Tuesday

:

8:15 AM

–

5:15 PM

Wednesday

:

8:15 AM

–

7:00 PM

Thursday

:

8:15 AM

–

7:00 PM

Friday

:

8:15 AM

–

5:15 PM

Saturday

:

Closed

Sunday

:

Closed